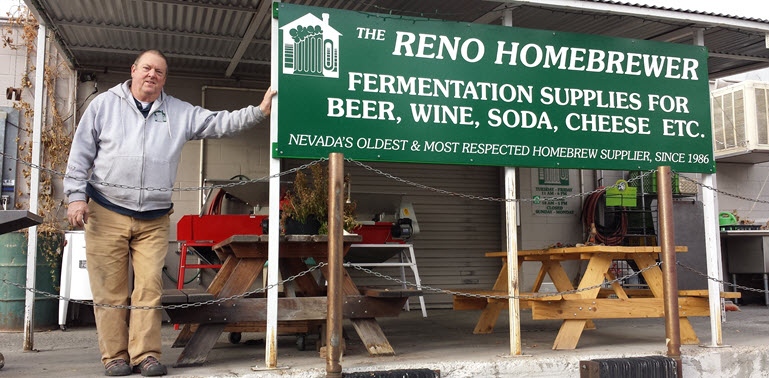 Contact Info
The Reno Homebrewer
Rob Bates
2335 Dickerson Road
Reno, NV 89503
Phone: 775-329-2537
Contact Form
Text the word: HOMEBREW To: 72727
Visit our Website
Services
Beginner and Advanced Recipe Kits
Bottles
Hops
Specialty Grains
Wine Kits
Brewer's Choice
Malt Extracts
White Labs Liquid Yeast Cultures
Packaged Brew Kits
Keggles
Hours of Operation
Tuesday - Friday 11am-6pm
Saturday 10am-5pm
About Us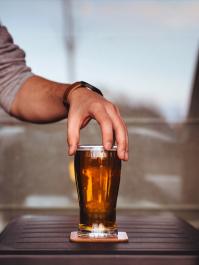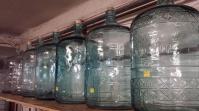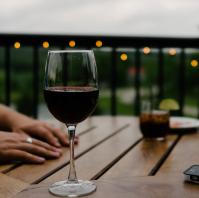 Stop by and have a look at the great selection of all your desired homebrew and winemaking supplies. The stock is quite diverse, and we are willing to help you out in any manner.
When you come into the Reno Homebrewer, you will be met by an experienced and knowledgeable staff that is capable of assisting you at any level of brewing or winemaking. Rob Bates has over 15 years of experience in the beer and winemaking trade. Rob is also a National judge in the Beer Judge Certification Program. Additionally, Rob has been a successful leader and participant in the Home Wine and Beer Trade Association.
During most months, the Reno Homebrewer has classes (usually the first Monday of the month) on brewing. A fee and notification are all that are required to attend, space allowing. Contact Rob for details.