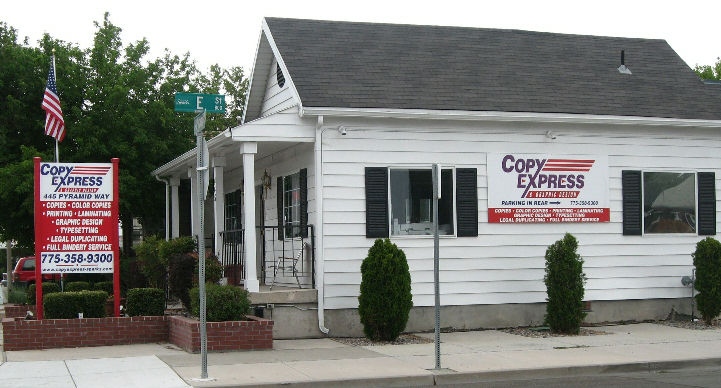 Contact Info
Copy Express & Graphic Design
Ann T. Sutton
445 Pyramid Way P.O. Box 4466
Sparks, NV 89432
Phone: 775-358-9300
Contact Form
Visit our Website
Photo Tour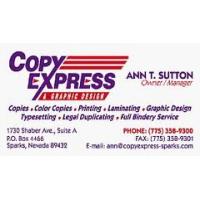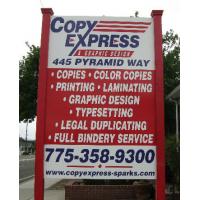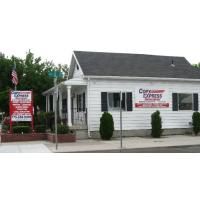 Hours of Operation
Copy Express & Graphics is available

Monday thru Friday

from 8:00 A.M. to 5:00 PM.
About Us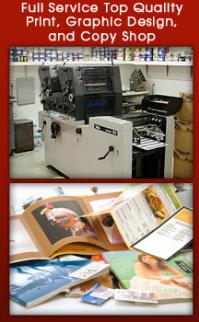 Copy Express & Graphic Design has been offering copying, printing, graphic design, and legal printing services to the community since 2005! With over 60 years of combined experience, our shop specializes in low cost, high quality copying and printing that our customers can definitely rely on.
With our friendly and knowledgeable staff, we are small enough to offer one-on-one advice and suggestions that best suit you and your company. In addition to that, we can create an impressive look that will make your business stand out.
We take pride in helping clients achieve their desired results. Copy Express & Graphic Design is another name for quality and perfection at its best. ****
Our Copying and Printing Services Include:
Full service printing
Commercial services
Digital printing and more

Our Graphic Designing Services Include:
Logo designing
Typing
Editing
Writing
Layout
Typesetting and more
Our Legal Printing and Duplication Services Include:
Bate stamping
On-site duplicating
Document re-creation and more
Five Steps to Improve Your Resume
You send us your current resume with all the career information we need to get started.
We match your skills to a specialized industry.
We contact you to confirm everything's in place to begin your rewrite.
Within five to seven days, we send you your new resume for review.
We follow up to discuss any revisions you may need to ensure your full satisfaction