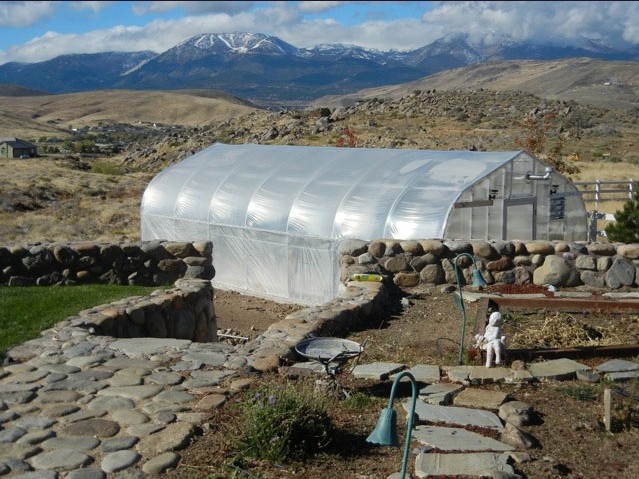 Contact Info
Pathways Cafe/Great Full Gardens
Ed Goodrich
1664 No. Virginia
Reno, NV 89512
Phone: 775-784-1380
Contact Form
Visit our Website
Photo Tour
This will show up if the script is missing or flash isn't installed
Services
Hours of Operation
Pathways

Monday through Friday

7:30 am - 3:00 pm
About Us
Welcome to "Great Full Gardens, Inc." We are a vertically integrated food concept located in Reno Nevada. We are a grower, Maker of GinoTheSoupMan Soups, Sauces, and Entrees, and Cafe.
We decided to start making soups around 2006 in quarts and selling them to our friends in Reno. One day the owner of our Bikram Yoga studio Tanya allowed us to put a little freezer in the Reno Studio. Soups started to sell fast and soon we found ourselves making 7 gallon batches a few times a week. Later we added a freezer to Tanya's Truckee studio and then a cafe at UNR and here we are making a lot more soup.
The first ingredient to our soups and sauces is love. We authentically enjoy making wholesome foods that people can enjoy. Many of our soups are organic. All of our soups are responsibly made meaning that we consider the impact to mother earth when making decisions on ingredients.
You may notice we use Almond Milk and Earth Balance Butter in those soups that call for those ingredients. Originally it was to make our soups vegan. By doing so we found out something really great. You can taste the vegetables and flavors of our soups rather than the film that dairy leaves behind. Simply put, it was a masterful choice.
Juli and Gino both contribute to the development of each soup and sauce. It is our mission to bring healthy and great tasting food to our customers.
We sincerely appreciate the gift of serving you. We love you and we thank you.