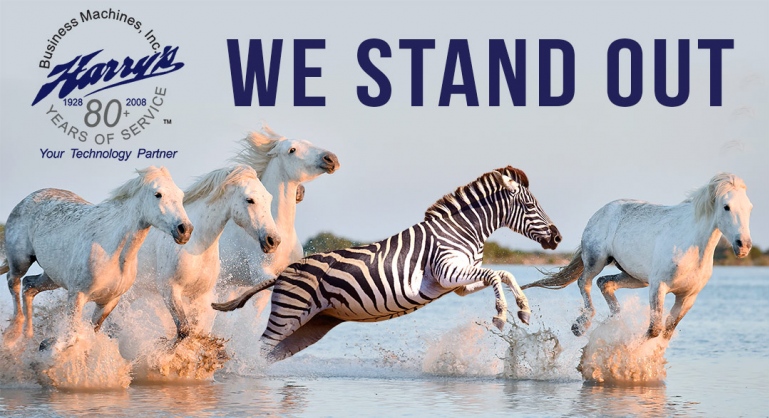 Contact Info
Harry's Business Machines, Inc.
Gary Foote
323 West Street
Reno, NV 89501
Phone: 775-322-4559
Fax: 775-322-3991
Contact Form
Visit our Website
Hours of Operation
Monday - Friday 8:30 a.m. - 5:30 p.m.
About Us
Who is Harry's Business Machines?
We've been serving the professional community for over 80 years, and have been providing, servicing, and supporting computer systems for over 30 years - making us the oldest personal computer company in Northern Nevada.
It's clear we're in the business for the long term. Some business say, "Give me a shot at everybody - once." We say, "let us help you once - and we'll make sure you're satisfied - so you'll come back again."
And what do we do?
Network Systems, Computers, Servers/Printers, Scanners, Software/Systems Management and Troubleshooting.
Timekeeping Systems.
Identity Information Management Systems
... and the accompanying knowledge, truly dedicated support, and supplies to keep your business tools running properly and productively.
The foundation for all the products we sell is the expertise and commitment to
Choose quality products from the start
Keep the equipment running with support and service.
Commit to you, the local customer first, the manufacturer last.
Because the reason you buy business machines is not what they are - but what they do for you.