Contact Info
LT Automotive
Mark Laudenslager
669 Linden Street
Reno, NV 89502
Phone: 775-828-7373
Website:
www.ltreno.com/
Photo Tour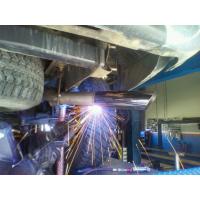 Hours of Operation
Monday - Friday 8AM to 5PM
About Us
Our Mission
Our mission at LT Automotive is to build strong relationships with clients and maintain those relationships by offering quality work at a fair price. The value of our customer is more than just one job. We are committed to convenience for our customers.
Our Commitment to Our Customers
We offer same day repairs in most cases
We provide quality parts and labor at a fair price
We offer a 2-year warranty on parts and labor nationwide
We are diagnostic experts and our techs collectively have decades of experience in auto repair
Thorough inspections are completed on all vehicles to the extent that we would inspect our loved one's vehicle
We have clear, open communication throughout the business and especially between the front office and shop
Everyone on the team takes ownership and responsibility
We look at the whole job first and determine what the most efficient and productive approach would be, then start turning wrenches
We focus on the customer's primary concern first and foremost
We have trust in our team and faith in ourselves
The Convenient Choice!
We can handle ALL of your vehicle needs! Servicing ALL makes and models, foreign and domestic up to 30K lbs!
Our services Include:
General Maintenance - Oil Change/Transmission Service/Air Filter Replacement
Fleet Services – priority placement/fleet pricing
Air Conditioning/Heating Service & Repair
Exceptional Complete Auto Diagnostics
Brake System Inspection/Service/Repair/Flush/Rotor Tuning
Cooling System Service/Radiator Flush and Replacement
Clutch and Transmission Service/Repair/Replacement
Fuel System Diagnostic and Repair
Struts/Shocks/Steering/Suspension
Exhaust System Specialists
Tune-Ups – 30K, 60K, 90K
Belts – Timing/Serpentine
Glass – Windshield/Window Replacement and Repair
Tires – Rotation/Replacement/Balance
And much more...
Call us 775-828-7373 for details