Photo Tour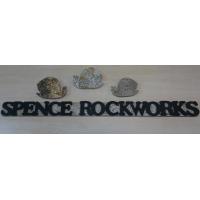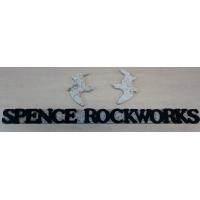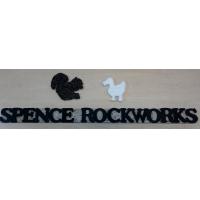 About Us


SPENCE ROCKWORKS
I became interested in the seashore and intertidal environment at an early age, vacationing on Cape Cod, Mass and have visited shorelines from the Carolinas to Nova Scotia, learning shellfish by sight, by study, and by taste. The intertidal zone is teaming with life burrowed into sand and mud and stuck to rocks. I've dug for clams and crabs, and experienced lobster fishing in heavy weather and chaotic high seas of an Atlantic Nor'easter. My interest in the natural environment transferred to Northwestern states including Oregon, Washington, Idaho, Nevada, Montana, and Alaska.

As for birds, Seagulls are the most agile flyers in turbulent air. They are clever, crafty and quick. I love the sound of Crows, the calls of the northern Loon, the Canada Goose, the Eagle and the Owl. As a Geologist hiking, mapping, climbing, collecting, I am invigorated when traversing at elevation, finding in the crags of cliffs the boney nests of Ravens. Observing their flight, multitude of voices and sounds, and the determined trickery of this magnificent bird, I selected the Raven as my Logo.

Have you watched a Butterfly, a Hummingbird, a Dragonfly or seen the elusive Luna moth and wondered how it might be, as they are able, to flap and float among flowers. I have worked with beautiful and awesome Tile, which illustrate texture and color far beyond my ability to create, but with which I attempt to represent Sea Life, Birds, Insects and a few other Creatures as living and active, doing something, going somewhere.

'Rock Crystals' are faceted chunks of unusual rock with exotic texture and which are not economically quarried for residential tile. They are from my collection of Pegmatite, Graphic-Granite, meta-morphed and hydrothermally-altered rocks, breccia's, and plutonic (deep-earth) rocks like Gabbro, Diorite, Porphyry and Serpentine.
Rock Crystals and life forms will be offered for sale at the Buy Nevada First Gift Shop in "Old" Reno Town Mall. I will be there on the first Saturday of the month for the Nevada Made Makers craft fair. See you there!
Jeff Spence