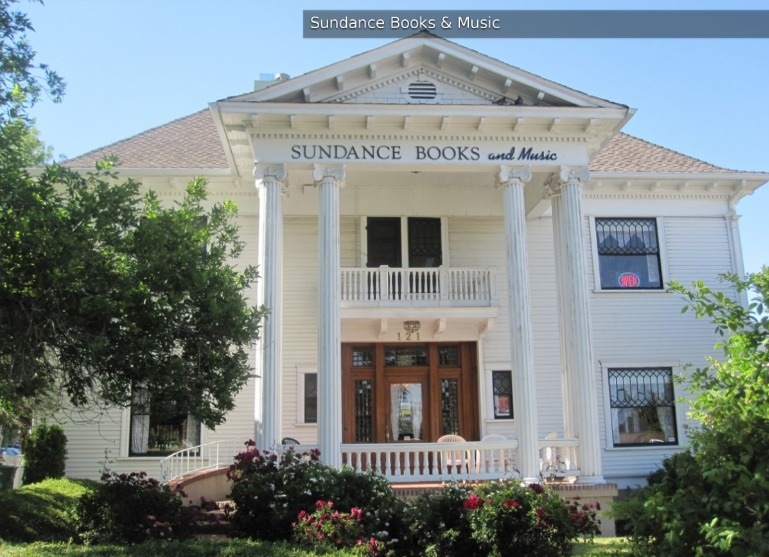 Contact Info
Sundance Bookstore and Music
Daniel Earl
121 California Ave
Reno, 89503
Phone: 775-786-1188
Visit our Website
Photo Tour
This will show up if the script is missing or flash isn't installed
Services
Hours of Operation
MON-FRI : 9a.m.-9p.m.
SAT & SUN : 9a.p.-5p.m.
About Us
Since opening its doors in 1985, Sundance has been dedicated to the service of books and book lovers. As a local, independent bookstore, Sundance is committed to strengthening and contributing to both our local and global communities.
We also sell
Music
Magazines
Newspapers
Unique Greeting Cards
Pottery
Soap
Jigsaw Puzzles
Candles
Notecards
Journals
Coffee
Tea
Sundance Bookstore is a drop off point for nonperishable donations for the Food Bank of Northern Nevada. We are proud to help the mission of the FBNN as they work to end hunger in our region through direct service, advocacy, outreach and education.